Customer Love
"Must say that Four Boys of Summer's apparel, packaging and personalized note will have me frequenting the website. The sweatshirt is everything I love-soft pockets, hoodie, and zip up! And my love of unicorns and rainbows is honored."

Amanda R.
" I LOVE my new Four Boys shirt! It's so cool and soft and fun! (Although I didn't want to open it because the wrapping was so sweet and perfect...what a special gift to myself!)"

Trish M.
"A divine clothing website. Super cozy, chill and quintessentially Californian. The t-shirts and sweatshirts are a superb addition to your at home, play or whatever you do wardrobe. Check it out!"

Andrea H.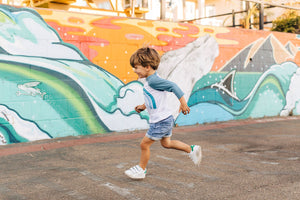 Shop premium apparel
With unique designs inspired by life in
sunny San Diego, California.

All of our apparel is sustainably dyed
and cut in Los Angeles.

Free shipping on all orders over $75.00.
SHOP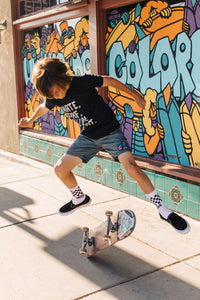 Premium + Original + American-made
Shop YOUTH BOYS